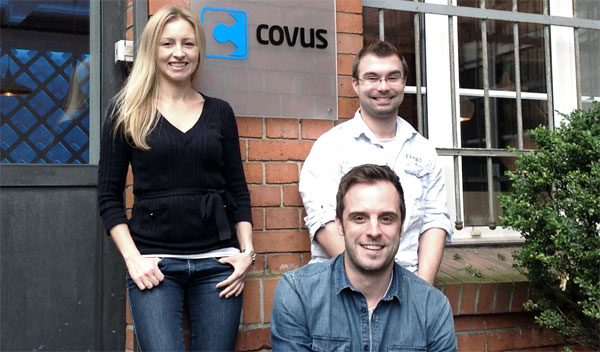 In the "Get to Know Your Start-up" series, Companisto introduces the founders in an interview. Who are they, how did they come up with their idea, and what else do they do? Today, we are talking to Maria and Christian, the founders of nichtraucher.de.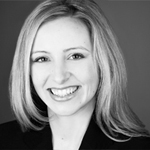 When and how did you come up with the idea for nichtraucher.de?
Maria: I lived and worked abroad for a long time. During this time, I had the growing desire to integrate my passion for a healthy lifestyle into my working life as well. The topic of health care has been fascinating me for a long time; to me, smoking, or rather non-smoking, is one of the key factors related to this.
During my research, I then discovered nichtraucher.de. The potential of the existing portal really blew my mind. Afterwards, I presented my vision to Covus, and we developed the new concept together. Now, I am really happy that we are realizing the project together.
How do you two know each other? How did you meet?
Christian: Maria and I got to know each other through the Covus group. When we met, Maria had just developed the idea for the new nichtraucher.de. Together, we then worked on the details until we were able to present nichtraucher.de on Companisto.
What did you do before you founded your start-up nichtraucher.de?
Maria: Before working for nichtraucher.de, I worked in the marketing departments of major international companies. My last employer before I joined nichtraucher.de was Audi in Dubai. Working there, I was responsible for the entire Middle East in my department.
Christian joined us in Berlin from one of the largest German e-commerce agencies in northern Germany. Back there, he was responsible for some of the most successful German and international online shops as a project manager for many years.
What thrills you the most about being an entrepreneur?
Christian: To me, the decisive factor is that you have the freedom to implement your own ideas. For a long time, I dealt with the development and implementation of very large projects involving a lot of people. The dynamics of a small team during the development of a company have deeply impressed me. I cannot do without this experience anymore.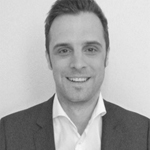 What do you expect from the crowdinvesting campaign?
Christian: nichtraucher.de is an ideal project for crowdinvesting. Roughly half of all Germans used to smoke or still smoke, which makes the topic very relevant and ensures it will receive a lot of attention. So, in addition to financing the project, the campaign on Companisto enables us to present the new portal and to popularize nichtraucher.de as a brand.
How can Companists concretely support you?
Maria: In addition to the investments of the Companists, we welcome any kind of support. nichtraucher.de has become the largest German non-smoker community without any paid marketing, that is, primarily by "digital word of mouth." Thus, we have experienced the power of word of mouth marketing in a positive sense ourselves. Consequently, we are grateful for every blog entry, like, and share by the Companists.
Naturally, we also welcome the smokers among the Companists as new members on nichtraucher.de at any time in order to support them in becoming non-smokers too.
With whom would you like to have a cup of tea?
Christian: I know this has almost become the default answer, but in my case, it would also be Elon Musk. There are many entrepreneurs who founded and established impressive companies. Elon Musk, however, impresses me in particular because he does not restrict himself to a specific domain or industry. In my opinion, this requires such a great learning ability and understanding of the respective market that I would like to learn some of this by watching him while we have a cup of tea together.
What do you do in your (probably limited) spare time?
Maria: I love to dance, especially tango. Also, I read a lot and love to cook. Moreover, I love to travel if time permits. This is also why I have grown fond of languages: So far, I speak six languages, but I want to learn some more.
Is there an entrepreneur/company that serves as a model for you?
Maria: No, we do not have a specific role model. Of course, one is influenced by many personalities during one's career, but I would not say that we are oriented towards single companies or entrepreneurs.
Mediocre question: Do you think people are born to be entrepreneurs or become entrepreneurs?
Christian: I do not believe people are born to be entrepreneurs. Of course, there are people who have a natural talent, seem as though they have always been entrepreneurs, and apparently never have experienced failure. Those people were certainly born to be entrepreneurs. I do, however, know many people personally who have become entrepreneurs because of their determination and, naturally, the necessary courage and who are very successful now.
Maria and Christian, thanks a lot for the interview!