Dear Companists,
What a week! Last Friday, 07 February, the launch of our beta version finally took place after an enormous run by users on 03 February – the originally planned launch date – caused a server overload.
Within only a few hours, approximately 2,000 test users registered on www.readfy.com, and they have already read more than 40,000 pages within a week. This Friday, we will active another 500 users; more will follow next week.

We received numerous first reviews of the app and were rewarded for the beta launch with good ratings and much interesting feedback, for which we are really grateful. Since the start of our campaign, the number of our Facebook fans has almost quadrupled; we are also receiving superb feedback on Facebook and Twitter (as shown).
We are completely thrilled by this run. Countless Companists immediately started using readfy, and we would be glad if many more followed.

Consequently, we are generating our first advertising revenues and are now able to refine the setup of the advertising formats and the frequency of the advertisements.

Moreover, because of your support, we received investments of more than 100,000 euros within the first 23 hours of the equity-based crowdfunding. After nine days, we have already reached 245,000 euros!
Reactions by Publishers
Numerous publishing houses, among them some of the largest in Germany, and other content providers have approached us of their own accord to start cooperation talks with us.
Fun Facts
As some interesting facts from our first week of testing show, our testers love fantasy & science fiction, crime fiction, and thrillers: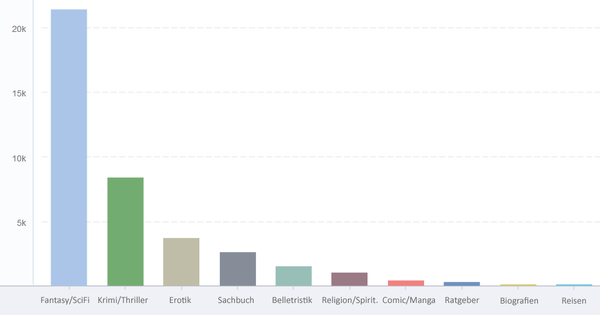 We wish to thank all Companists for their support and feedback. Try our service and recommend readfy to other people.
Best regards,
The readfy team