Dear Companists,
In this update, you may read what we have been doing over the past few weeks.

Lange Nacht der Museen (Long Night of the Museums) and MediaNet Media Summit


May is bringing us sunshine and high-quality cooperation agreements that we are proud of. Last weekend, thousands of people interested in culture attended the Long Night of the Museums in Berlin. 5 CUPS supplied the tea for the event, and there was also a tea lottery. We sold our favorite teas directly next to the Lustgarten until the early morning. We have always known that tea always works. Indeed! As early as this week, we will serve iced tea at the Berlin MediaNet media summit. At this summit, our cool and fresh drinks will meet large numbers of creative media people from Berlin. We believe in good taste, networks, and tea that surprises.



Evolution Café by Pret A Diner Extended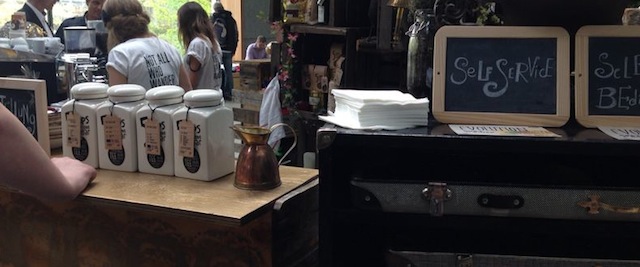 Since April, we have been supplying the Evolution Café in the reopened Bikini Berlin with our fantastic tea. This extraordinary pop-up café has now been extended, and we are pleased that 5 CUPS has become a real bestseller there. Two weeks ago, we spontaneously put up our iced tea bar and provided maximum refreshment to customers. The cooperation agreement is supplemented by cross-media communication and a small coupon campaign. Those who want to take a first-class glance at the monkey enclosure of the Berlin zoo while enjoying a glass of tea may still visit the Evolution Café until the end of June. Delicious meets bizarre!



Coupon Quartets


The current university semester has just started a few weeks ago. For a better start of the semester, all students in Germany get the Campustüte (a bag full of free product samples) at the beginning of each semester. Studying and tea go together just fine, so we participated in the coupon quartets. Roughly 270,000 coupon quartets were distributed in the Campustüten, and one of the trump cards this semester is a 5 CUPS coupon. Quite a few students have already redeemed their coupons. We believe students are a very important, young target group.

Lately, we have supplied more and more cafés and stores with our tea, and we are trying to be present in all major cities in Germany until fall. Enjoy the lovely weather!

Best regards from the sunny tea factory,
Patrick