Dear Companists,
We have some news from the fotovio office for you!
fotovio Stickers on Amazon
The demand for fotovio memory stickers is increasing steadily. To enable consumers to buy our stickers more easily from now on, we have decided to sell them via Amazon. All of the twelve fotovio memory sticker motifs may now be purchased on Amazon.de.
We have already been able to convince the team of Amazon of our stickers. In the context of its "Christmas in July" PR campaign, Amazon wants to support us in selling our stickers. During an all-day party, the head of Amazon Germany will present the hottest products that he wants to sell in the weeks before Christmas to the press. This party is scheduled for the summer because many magazines and TV shows already make plans long before Christmas season begins. The memory stickers were suggested by Amazon employees and have already passed the preselection process. The campaign will both support the sale via the platform and emphasize the uniqueness of the fotovio memory stickers.
New Products Using the fotovio Technology
The fotovio memory stickers were only the beginning; we are currently working on new products. Today, we would like to present the fotovio cup to you. The cup is printed with a fotovio QR code design and a slogan, for instance "I LOVE YOU" or "MY LITTLE CUPCAKE." Purchasers can link the QR code on the cup to their own video. Thus, the cup is an innovative and, most importantly, personal gift for friends and family. This product will also be available on Amazon shortly. In the video below, we explain the new product: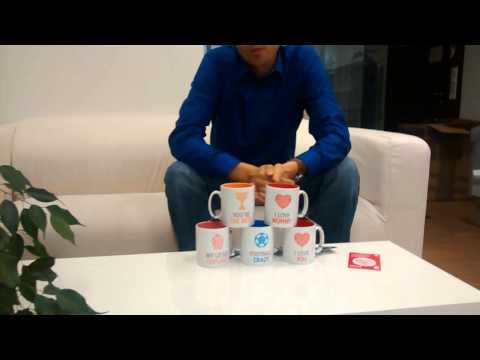 Best regards,

The fotovio team