Dear Companists,

Together we made it: On Tuesday, MyParfum received the Querdenker innovation award for its innovative concept of individual perfume! :-)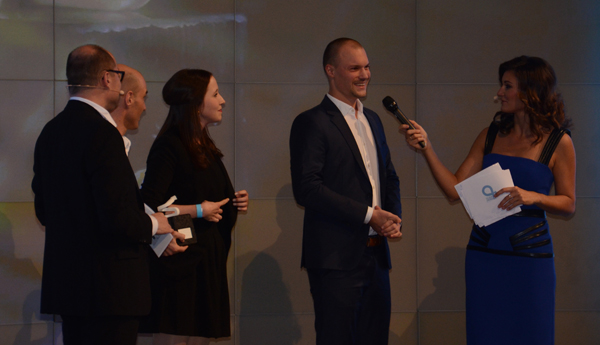 Carina Stammermann and Matti Niebelschütz on Stage (Copyright: Gerd Schicke)
"MyParfum has succeeded in reinventing perfume shopping, which belongs in the category of classic adventure shopping, by means of the internet," writes author (and Companist :-)) Kerstin Gernig about our company in her book "Werde was Du kannst" ("Become What You Can Be").
The jury of the Querdenker award agreed and awarded us the Querdenker innovation prize on 25 November 2014 at BMW-Welt in Munich. In addition to MyParfum, baby food producer Claus Hipp and drugstore chain owner Dirk Rossmann also received awards for their achievements as unorthodox thinkers and thought leaders of the German economy. Former German Federal President Christian Wulff also attended the event. This exclusive event was a huge success and a great honor for us. At the same time, the award motivates us to keep working on establishing our concept of individual perfume on the market.
We would like to thank all of you Companists very much because we would not have received this award without you! :-)

Best regards from Berlin,
The MyParfum team