About the event
Das Pitch-Deck ist das zentrale Schriftstück für eine strukturierte Unternehmenspräsentation. Das Pitch-Deck dient dazu, das Geschäftsmodell systematisch für Investoren und Investorinnen greifbar zu machen und die Informationen zu verdichten, die für eine Investment-Entscheidung relevant sind.
Das Konzept des Pitch Decks stammt aus den USA. Mittlerweile ist diese stark komprimierte Form des Businessplans weltweit üblich.
Die Qualität ist von großer Bedeutung, denn das Pitch-Deck bildet die Grundlage für den ersten Eindruck der Investor:innen. Und der erste Eindruck entscheidet oft darüber, ob Investor:innen sich genauer mit dem Startup beschäftigen.
Diese Masterclass richtet sich an Startup-Investor:innen. Christoph Schweizer teilt seine Erfahrungen aus einer unzählbar großen Anzahl von Pitch-Decks, die er in seiner Karriere in mehr als 20 Jahren Business-Angel und Venture-Capital-Finanzierungen analysiert hat. Christoph Schweizer ist Partner und Head of Investment bei Companisto. Er spricht darüber, was ein gutes Pitch-Deck für ihn ausmacht und worauf er besonders achtet.
In seinem Impulsvortrag wird er unter anderem auf folgende Punkte eingehen:


Welche Bestandteile gehören in ein Pitch-Deck?


Worauf achten Investor:innen besonders?


Welche Rolle spielt die Optik?


Dos & Don'ts bei der Erstellung eines Pitch-Decks


Im Anschluss folgt eine offene Q&A-Session mit der Möglichkeit Fragen zu stellen und Erfahrungen zu teilen.
Gastgeber ist David Rhotert, Gründer von Companisto
Speaker: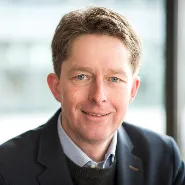 Christoph Schweizer beschäftigt sich seit über 20 Jahren mit Venture-Capital- und Business-Angel-Finanzierungen.
Sein Companisto-Profil

Location

Location

Online