Dear Companists,
This week, we would like to inform you about our expansion to the beautiful city of Vienna. Moreover, we are providing you with another update on how we have used your investments so far; this time, we are focusing on the areas of environmental protection and air conditioning technology. Last but not least, we were visited by a team of German TV station WDR.
Sawade Now Available in Vienna | Expansion to Austria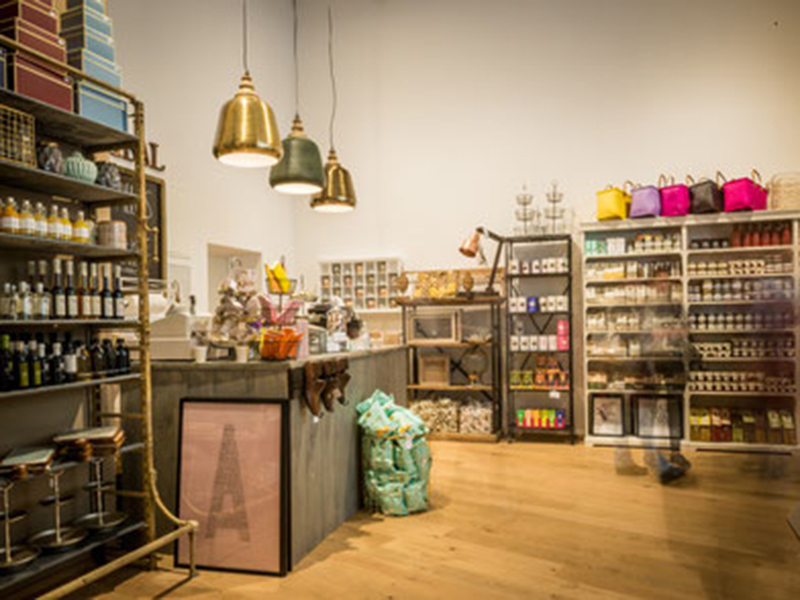 Source: Hannibal
In last week's update, we asked you in which cities you would like to see Sawade. We have already made some progress in this regard, and we are pleased to have found a new, very nice store in Vienna. This week, we will deliver our products to the new Hannibal store in Vienna's 9th district for the first time. Thus, feel free to stop by! If the season goes well, we will also be able to sell our products in the second Hannibal store on Taborstraße. For more information, please see here:
"Confiserie zur Lerche" in Vienna and "Confiserie Isabella" in Linz have also been our customers for some time, but the latter has ordered only seasonal products thus far. Thus, we would also be glad if you visited those stores and told them that you would like to see Sawade products there throughout the year.
Better Air Conditioning Technology
Zbigniew Jezioro, Technical Director at Sawade, Is Very Satisfied with the New Air Conditioning System

Our air conditioning system in the truffle room has recently been reinstalled and overhauled so that we can put it into operation this week. "Using the considerable investment through Companisto, we have integrated a new, larger reservoir and a more efficient circulation pump into the system. Thus, we can now reduce wastage in the system and work more efficiently. The new system uses fabric hoses, which ensure that conditioned air is distributed evenly and efficiently in the truffle hall," says technical director Zbigniew Jezioro, who has been working for Sawade for as long as 20 years. Parts of the new system are already prepared to provide air conditioning to the factory outlet and the packaging room as well. Indeed, chocolates are sensitive to temperature and should ideally be stored at 16-18 °C and in a dry environment. Our next step will be the further optimization of our air conditioning technology.
Sawade on TV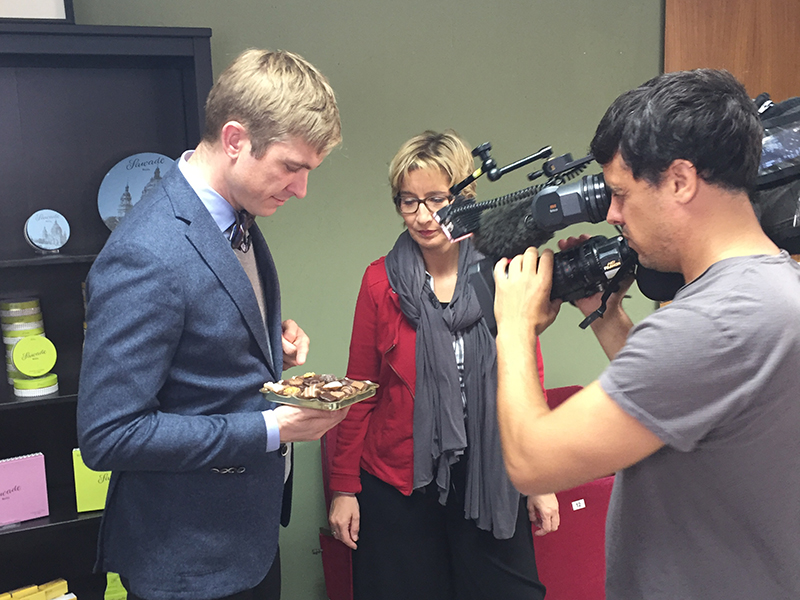 Sawade Will Soon Appear on German TV Station WDR
On 14 October, a team of German TV station WDR visited us to produce a feature on palm oil use, and Sawade served as a positive example from the industry! The TV team interviewed Benno on the advantages of not using palm oil and on cheating within the food industry. The feature will be broadcast in November in the context of the "Mogelpackung" ("deceptive package") series. We will keep you posted on the exact date and time.
Best regards from our factory,
Melanie & Benno